SMART ACCESSORIES FOR FOILERS
GREAT VALUE
The FOILSLEEVE™ mission is to make foiling a little better with great value accessories that solve problems
FAST FIT
All FOILSLEEVE™ accessories are specifically designed to be universal and simple to fit
BUILT TOUGH
All FOILSLEEVE™ accessories are made from the best aluminium and SS 316: strong, light and tough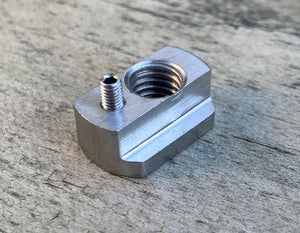 GrabNutz™ HARDWARE
GrabNutz™ locking T-Nuts are the last word in foil hardware! Made from the best stainless steel 316 and available in both M8 and M6 versions, GrabNutz™ have a built-in grub screw that 'lock' the Nutz to your foil tracks. No more fumbling around... your precious nibbles are always where you need them, and you'll be on the water in record time
Buy Now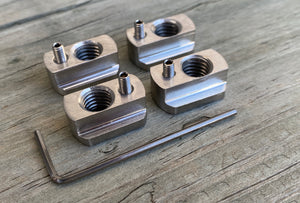 THE GrabNutz™ PACK
Each set of GrabNutz™ comes in either M6 or M8 versions and includes spare grub screws in case you lose them, and an allen key so you have everything you need. And for those mutli-board heroes out there... we have FREE shipping and great discounts on multiple sets
Buy Now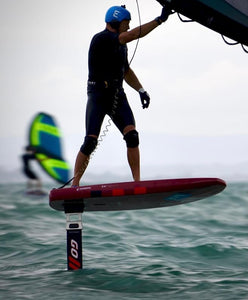 FOILSLEEVE™ MAST EXTENDER
Need a longer mast? The FOILSLEEVE™ is an aluminium sleeve that slips between your carbon foil mast and the board to extend your foil by as much as 15cm.
The FOILSLEEVE™ makes the most of the gear you've got - it saves you money, gives you more length and range for sports like winging, and creates mast length options when the conditions change
Buy Now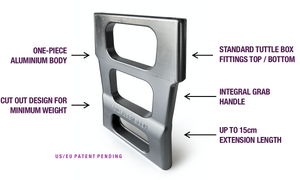 BOLT-ON PERFORMANCE
FOILSLEEVE™ is machined from a single billet of T6 6061 aluminium on a state-of-the-art 5 axis CNC milling machine, then anodized at a marine grade 25 microns. Each FOILSLEEVE™ comes with custom bolts to connect your board or adaptor plate to your tuttle mast


Buy Now
MAKE THE MOST OF EVERY SESSION
Treat yourself to some GrabNutz™ or a FOILSLEEVE™ - you deserve it!
Buy Now